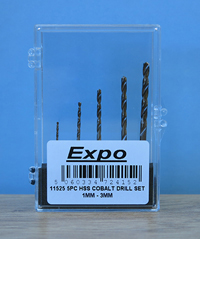 HSS COBALT DRILLS
To view the current range please click the image to the right.

Fully ground high performance COBALT steel drill bits manufactured with 5% COBALT. Manufactured to DIN 338. Ideal for drilling most metals including Hardened Steel, Cast Iron & Titanium.

Available in a set and packs of 10!

Please click on the image to view the range!